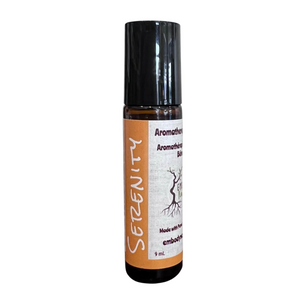 To use, roll on wrists, behind ears, temples, nape of neck, or bottom of feet as needed.  
Ingredients: Fractionated Coconut Oil, Lavender Essential Oil, Cedarwood Essential Oil, Mandarin Essential Oil, Rose Essential Oil.
Not intended for use on small children. If you are pregnant, nursing or under the care of a physician for a chronic condition, please consult your physician before trying any essential oil products.