All Natural Bath & Body

Handcrafted with Love
All Natural Bath & Body
Handcrafted with Love
Sugar Scrubs Made for Canadian Winters!
Gently exfoliate while the oils and butters soothe, nourish and moisturize your skin.
Shop Organic Sugar Scrubs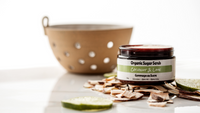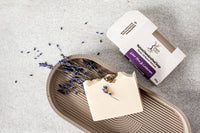 Artisan Soap Bars
Our handcrafted soaps are a customer favourite.  It's what we first started making when Embody Nature was born and it is still our favourite product to make! 
Shop Artisan Soap Bars
I love your charcoal soap, it made my skin very soft and my skin felt amazing after I used it. Looking forward to trying other products soon.

Ava (Charcoal & Tea Tree Soap)
I really enjoy this deodorant. It keeps me smelling fresh all day and knowing that it is all natural gives me piece of mind.

Britt (Lemongrass Natural Deodorant)
I ordered this item on a whim so that I could fill out my online order. I'm very glad I did! Over time I've found that the lines around my mouth have softened and the fine lines have virtually disappeared. Great product! Well worth giving it a try.

Georgina (Anti-Aging Face Oil)
I love this product. A little goes a long way, and the citrus scent is light but lovely. I have quite dry skin and work outdoors so this was a life saver this winter!

Anne (Tangerine & Lime Whipped Body Butter)
This cream is amazing! It keeps my face hydrated, no dry patches, and no oily areas. I highly recommend!

Jennifer (Hydration Face Cream)
I have had problems with acne for my whole adult life. So many products just irritated my sensitive skin which just made it worse. This charcoal soap is gentle on my sensitive skin and has really helped with my breakouts. Will definitely be buying again!

Sandra (Charcoal & tea Tree Soap)
I absolutely love Embody Nature's Lip Balms. The product lasts a really long time after application and leaves my lips super soft! I just want to smell my lips all day :)

Sarah (Natural Lip Balm)
I purchased this soap at a craft show and am hooked on it. I only use natural products on my skin as there is a history of melanoma in my family and using natural products reduces the risk. The scent is fantastic and the soap does not dry my skin. My husband also loves this soap and says he feels clean after using it. I love it and intend to keep purchasing in the future.

Elaine (Patchouli & Lavender Soap)
This is our third purchase of this body butter and my daughter and I love it!! Simple all natural ingredients that I know are not going to harm in any way! The smell is amazing!!! You only need a tiny bit so it lasts a long time and we both get compliments every time we wear it!! It makes your skin glow and again omg the smell!! Delicious??

Shannon (Vanilla Spice Whipped Body Butter)
Location
We are located inside The Artisan Boutique
130 Dunlop St. East
Barrie, Ontario
Please check out The Artisan Boutique for current store hours.