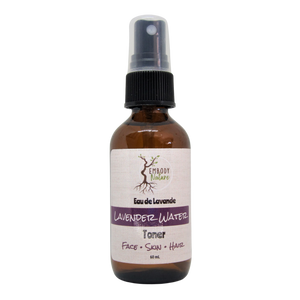 Floral waters are often used as an all natural room spray, body spray or linen spray.  They are also frequently used as facial toners, after sun spray or added to bath water.  They are a great option when looking for the benefits of an essential oil but when a water form is preferred to the oil.  
Our floral waters are a great option to use with our clay face masks!
Ingredients: Lavendula angustifolia (Lavender) Floral Water, Potassium Sorbate, Lactic Acid.