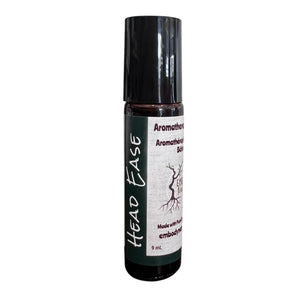 An effective natural remedy for any kind of headache.  Whether it's a sinus headache from a cold, or due to stress at work, this aromatherapy stick can give you relief even when nothing else seems to work.  Small enough to take it with you on the go, you can use it at the first signs of headache or migraine to eliminate it before it even happens! 
To use, roll temples, behind ears, nape of neck, or bottom of feet as needed.  
Ingredients: Fractionated Coconut Oil, Peppermint Essential Oil, Lavender Essential Oil, Rosemary Essential Oil.
Not intended for use on small children. If you are pregnant, nursing or under the care of a physician for a chronic condition, please consult your physician before trying any essential oil products.