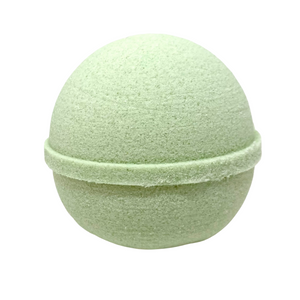 Our bombs are 100% natural and handcrafted to create a relaxing and skin nourishing experience.
Jump into that tropical vacation you have been missing with our coconut lime bath bomb.

To use: Fill your tub with warm water, unwrap your bomb and drop it in the tub.  Enjoy the fizz as your bomb dissolves releasing the skin loving ingredients and relaxing scent.  Enjoy your soak!
Ingredients: Sodium bicarbonate, Citric acid, Epsom salt, Arrowroot powder, Shea butter*, Coconut oil*, Lime essential oil, Coconut flavour*, Witch hazel, Mica.
*organic ingredients 
Each bomb is individually wrapped using biodegradable packaging.
Please allow slight variances in look/colour as each handmade batch is unique but always made with love.